Shower & Exfoliate

Shower and exfoliate your face and body. Ideally, this should be done a minimum of 6 hours before your spray tan. We recommend our Buff Me exfoliating mitt.

Do not Use Oil Based Exfoliants

It is best not to use oil-based exfoliants or any lotions prior as they can block the tanning process, leaving a residue between your skin and the tanning solution.

Shave in Advance

For best results, please wax or shave at least one day before your spray tanning session. If using shaving cream, ensure it is rinsed off well leaving no residue.

Wear Dark Clothes

Wear dark loose fitting clothing after the session if possible. It is best not to wear white for your spray tanning session.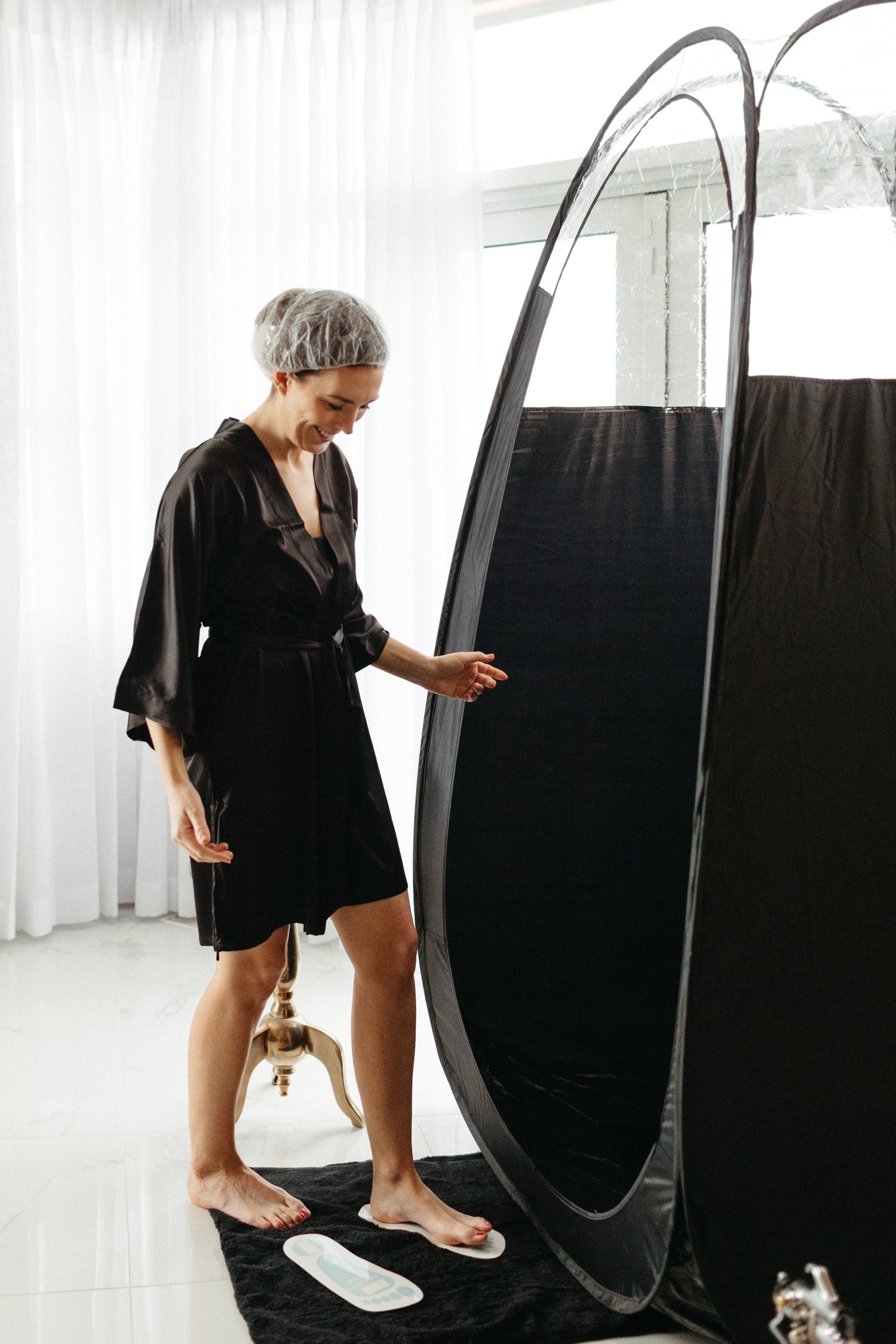 What to Expect
Every SunnaTan experience begins with a brief consultation. Our goal is to ensure your skin looks naturally sun kissed.
Your one-of-a-kind SunnaTan solution is custom-blended for your skin type, tone & preference.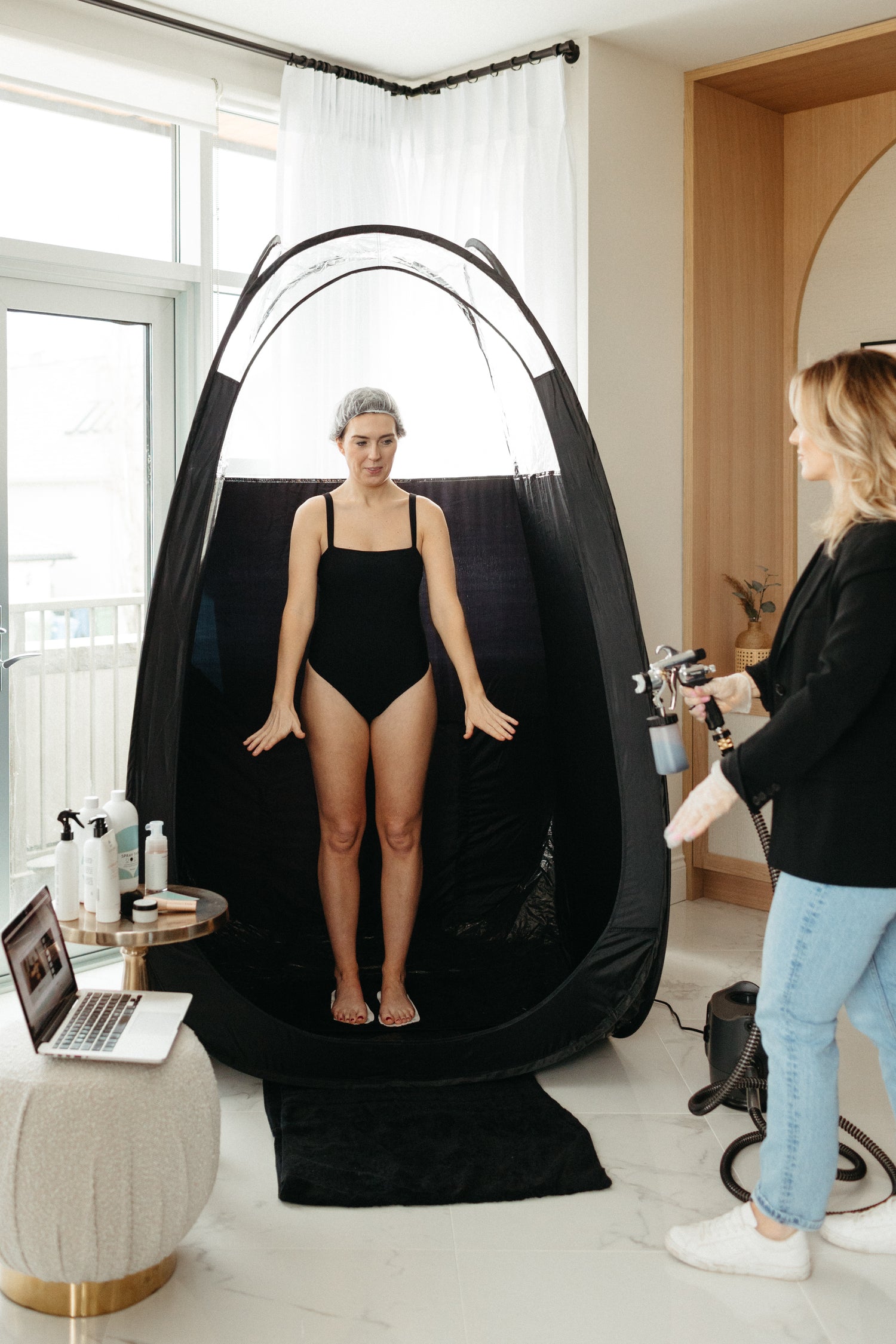 What to Wear During your Tan
Some clients choose to go nude and some wear underwear or a swimsuit during their spray tan. Men must wear a thong, boxers or shorts. Please note that whatever you wear, you will have tan-lines.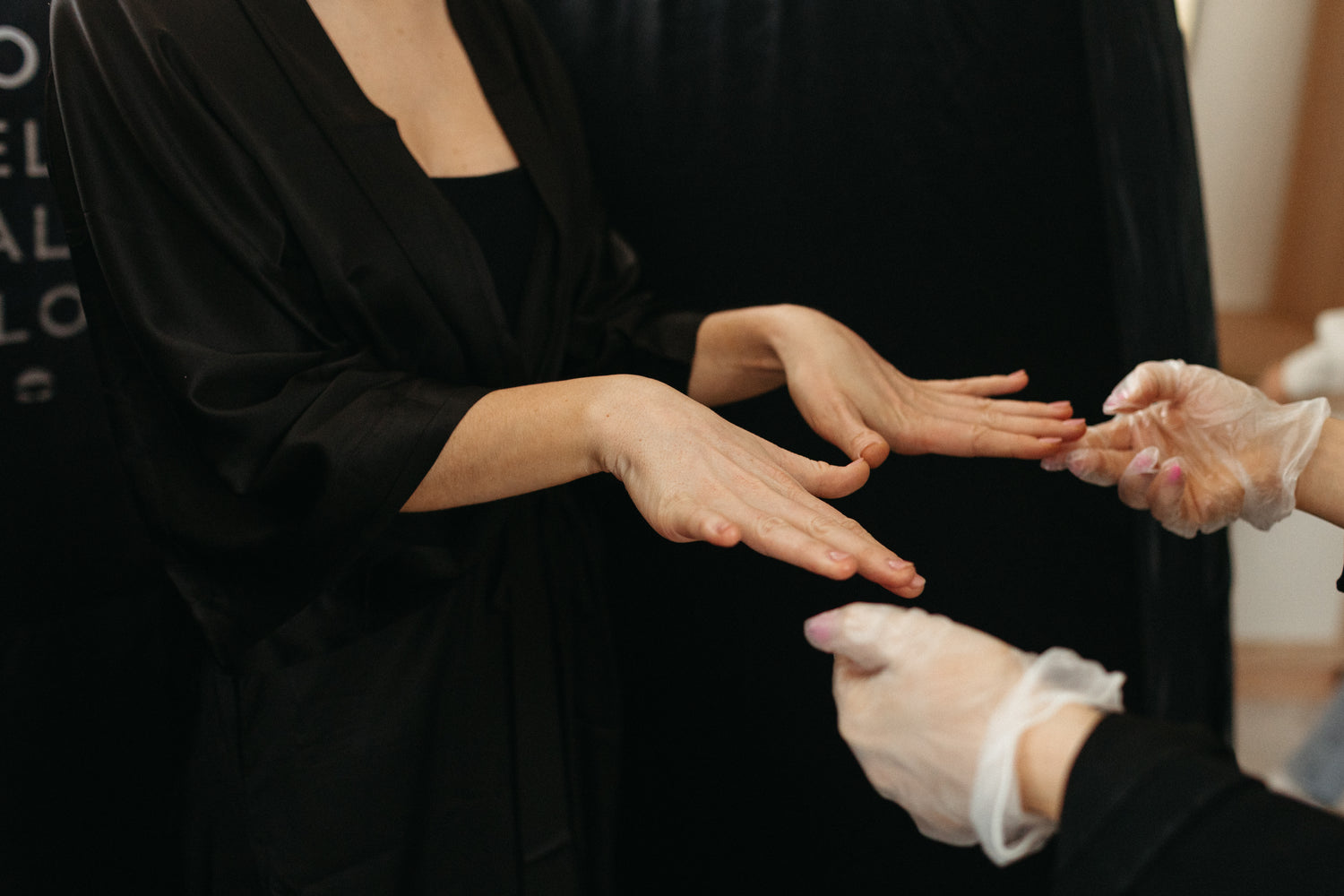 We Take Care of all the Prep
Your palms, feet, lips, cuticles, and elbows will be carefully prepped with organic barrier lotions and oils to prevent any unnatural colouring. As you are being spray tanned, you'll be instructed to move into a few easy poses to ensure perfect coverage, following the natural lines and composition of your body. 
Is this helpful? Check out our Courses!
"This course was very nicely laid out, it was actually interactive considering its online, was not dry at all. Very interesting to learn and the visuals/demos were awesome! This course was very well done, I would highly recommend it to anyone who wants to get certified! I absolutely love and trust SunnaTan products."
– Cassidy Z
LEARN MORE