Vacation Spray Tans
Are you going on a tropical vacation? Thinking about the idea of a spray tan vs a UV bed tan? 
Take a read below to learn about Vacation Tan FAQ's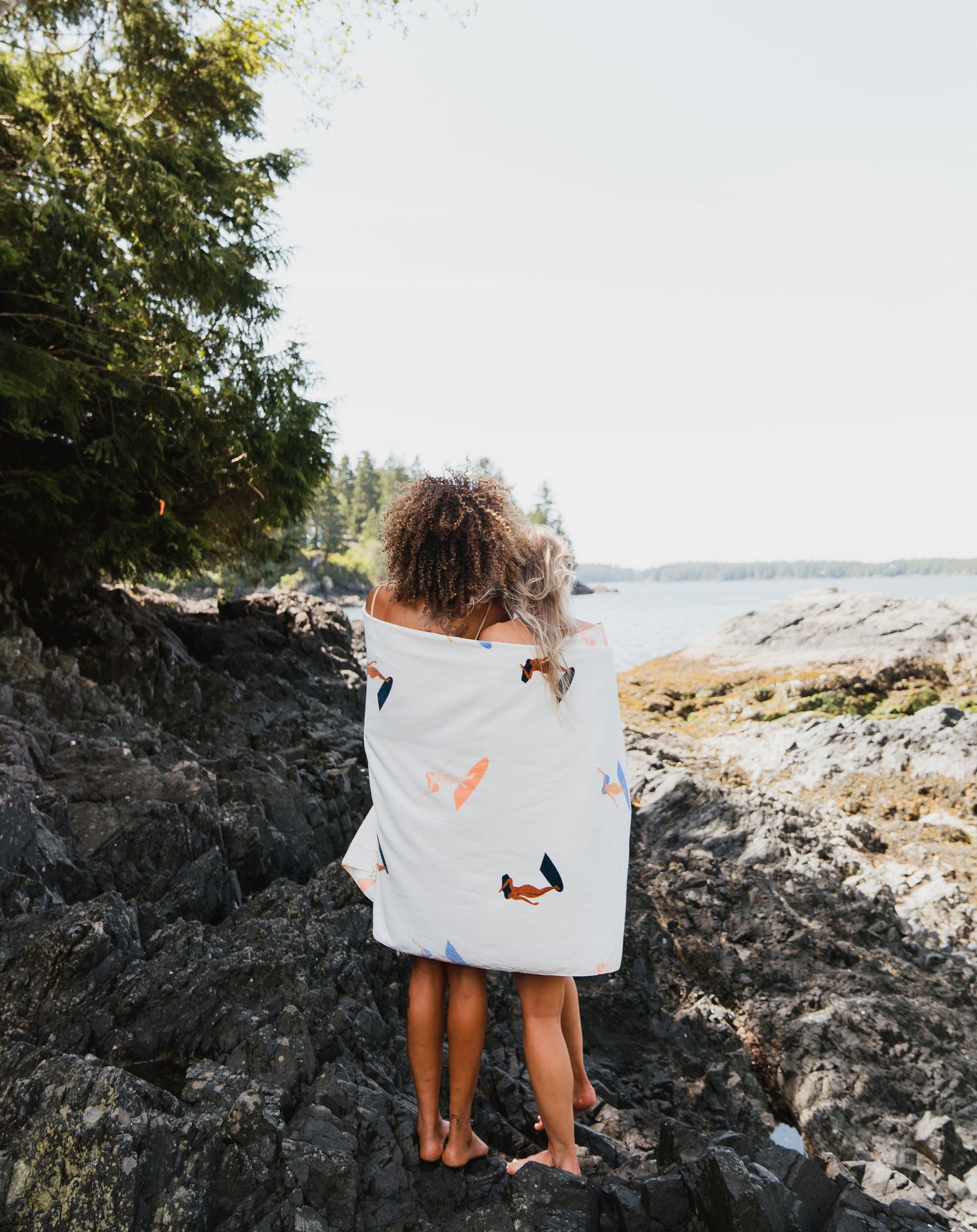 When Should I book my Vacation Spray Tan?
To make the most out of your spray tan, book your appointment as close to your departure date as possible. We recommend the day before you leave, maximum 2 days before. 
Remember, our airbrush artists custom blend your tan based on your skin type, tone & preference. Only 1 tan is needed to achieve the colour & look you are going for.  
Look like you've just returned from vacation before you go! Or opt for a lighter, natural glow to take the "whitest person on the beach" edge off. It's your tan, you decide!
If you are nervous about taking the plunge before your vacation, it might be a great idea to book a trial tan (book this at least 2 weeks before your vacation). Trial tans aren't necessary, but will help you with peace of mind.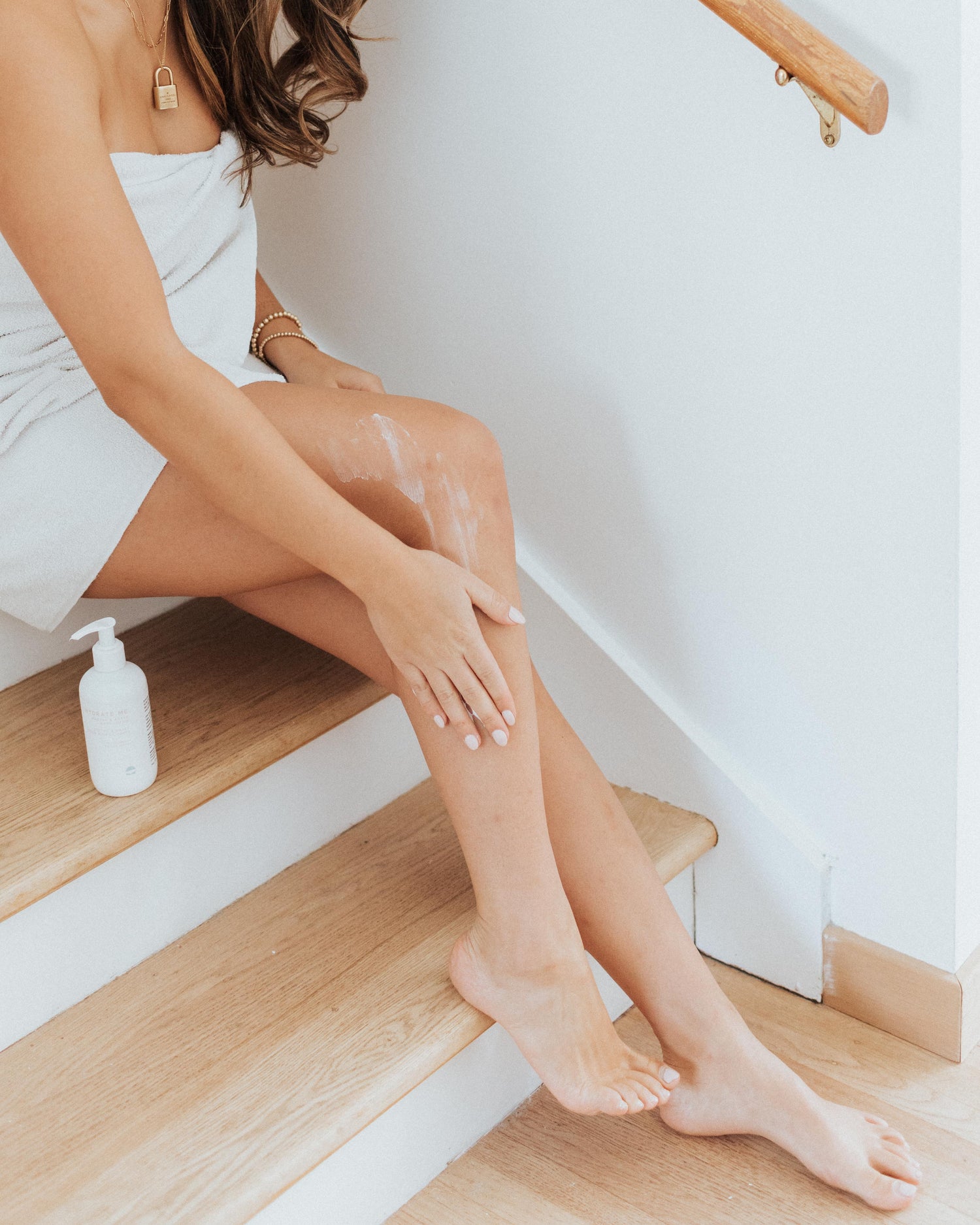 Does a Spray Tan Protect My Skin from Burning?
Can I still tan with a Spray Tan?
Sunless tanning does not protect your skin from UV rays. This means that you will burn, and tan, the same way you would without a spray tan.  you know that a UV bed tan - also commonly referred to as a "base tan" is a myth? Base Tanning" is damaging skin. When you "Base Tan", the SPF protection is negligible.
Skip the beds, get a spray tan, pack your sunless tanners and keep on top of the SPF! 
Will my Spray Tan Fade Unevenly?
What Products & Sunscreen should I use?
Whether you are going on vacation or not, the key to a great sunless tan is great skin health.  
Proper exfoliation, hydration and aftercare is essential to any tan, and maybe even more important before prepping for vacation, as you'll be wearing less clothes! (hopefully you have great weather!) 
The sun, sand, pools & sea can effect the longevity and fade of your spray tan. These 4 things can dry out skin and because sunless tanning tans the top layer of your skin (these are dead skin cells waiting to slough off), it is important to exfoliate before & stay hydrated. The GREAT news is, with a more humid climate, you'll get the benefit of moisture in the air, hydrating your skin without you realizing it!
You'll also want to defend & protect your skin & tan against pre-mature fading by using our SunnaTan tan friendly hydrating products & extenders along with a tan friendly sunscreen (ask your airbrush artist for recommendations).
If you are worried about an uneven fade, it is important that you & your airbrush artist decide on a tanning level that is appropriate for your skin type. The higher the level, the darker the tan, but also an increase in the potential for a splotchy fade. Stick to a more natural tan, use the correct products and you'll be sporting a flawless glow during your vacation!
SHOP SUNNATAN PRODUCTS
Is this helpful? Check out our Courses!
"This course was very nicely laid out, it was actually interactive considering its online, was not dry at all. Very interesting to learn and the visuals/demos were awesome! This course was very well done, I would highly recommend it to anyone who wants to get certified! I absolutely love and trust SunnaTan products."
– Cassidy Z
LEARN MORE