APPLICATIONS CLOSE NOVEMBER 2 AT MIDNIGHT
What we can do for you:
We have seen the success difference between those we coach 1-1 and those we don't. The most successful SunnaTan businesses are those we have walked hand in hand with following a step by step plan with the exact formula to create a successful 5 & 6 figure business!
We use proven strategies to get you taking action, booking clients, selling products and setting up your business the right way. The beauty industry has a 9/10 fail rate. And the only reason most fail is because they lack the support. Don't be a statistic. 
Together, we will go from feeling overwhelmed, lost & afraid to feeling empowered, confident & excited for the future of you & your spray tan business. You'll be able to finally earn what you're worth and have a blast doing it!
I want in!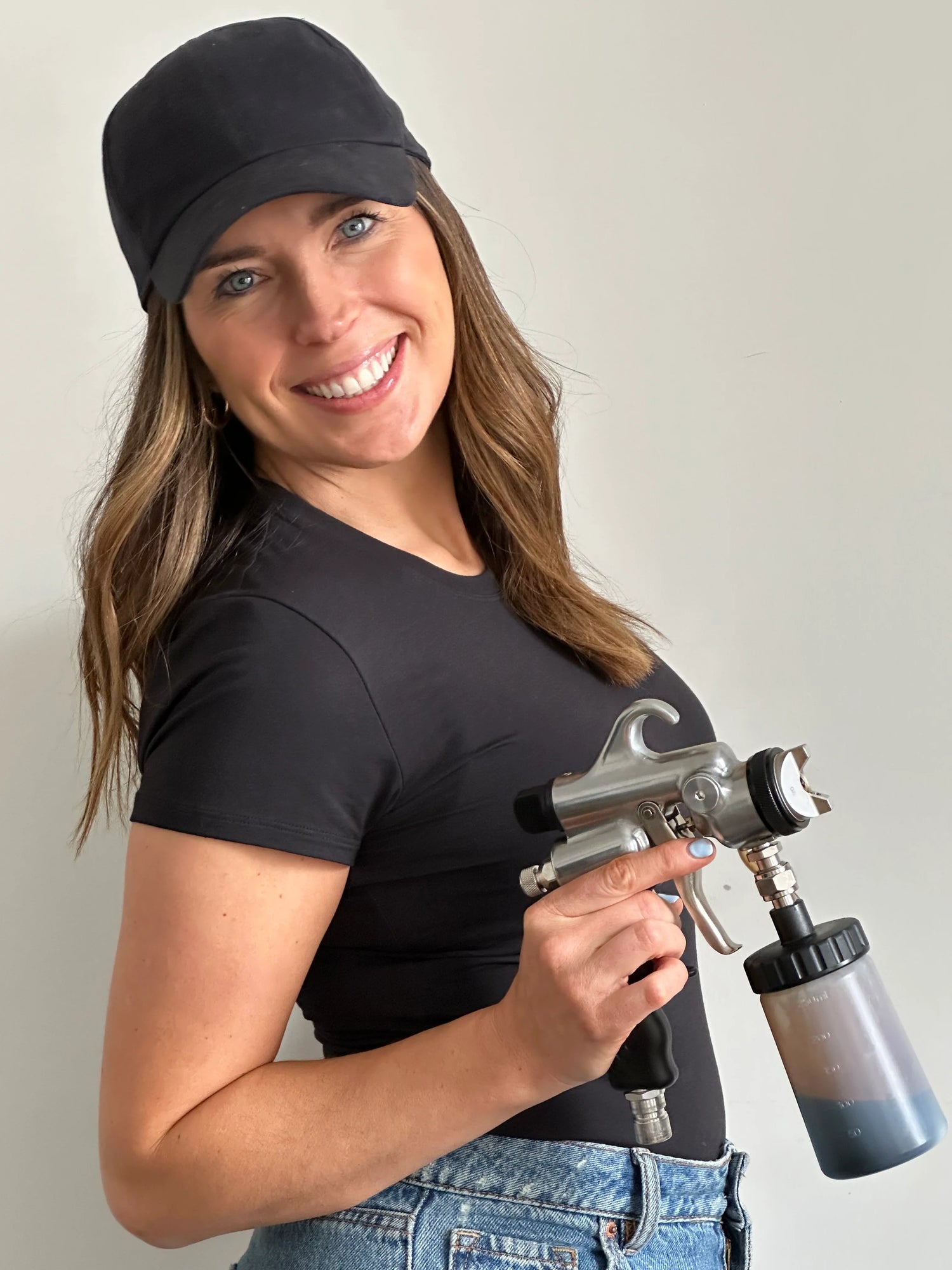 Who is this for?
The bottom line is that we work with people that are drawn to our message, ready to commit 110%, invest in their greatness and who we believe we can help. However, after working with dozens of individuals, we find that our ideal clients fall into the following categories.
Women who want a profitable side hustle 
Women who want to start a business with dreams of replacing their current job 
Women who know that in order to achieve their goals, they have to learn from the people who have done it. 
Have purchased their spray tan course but are feeling stuck on how to get started.
Have purchased their tanning starter package and want to start their business off on the right foot with expert mentorship and accountability!
This is for me!
What people are saying about the Sunna Success Method!
How it works:
• 6 Weeks of LIVE Group Coaching in a "Hot Seat" format. Zoom Calls are every Tuesday. See FAQ's for the times. Each call will be hosted by your Sunna Success Coach, Denise. Complete your action items from the trainings, bring them to the call and share your challenges & wins based on the weeks training module and receive 1-1 coaching! If you are unable to make the time, you can submit your Q's prior and watch the recording later.
• Exclusive access to continue on for Group Coaching at a low monthly fee! Once you incorporate these weekly calls into your growth plan, you'll feel lost without them!
• LIFETIME access to 6 Weeks of Business Trainings + Workbook:
Week 1: Mindset + Cashflow & Money Management Training
Week 2: Naming/Branding your Business & Booking Systems
Week 3: Instagram Training and Creating Community & Complimentary Tans
Week 4: Upsells and Retail

Week 5: Instagram DM Selling
Week 6: Expanding your Business

• Private Facebook Group exclusively for the Sunna Success Method members. Use this community to connect & share with other women who also want to be pushed to grow & learn. You also get the ability to tag your coach, Denise as often as you need to for support in this group!
Let me at it!
Answering your Q's
When does it start?

The doors close November 2, 2023

As soon as you sign up, you'll get immediate access to all 6 weeks of the trainings.

Your first assignment is to watch Week 1's trainings & complete the action items, prior to the first Group Coaching session which starts the week of November 6th.
When are the Group Coaching sessions?

Starts the week of November 6. Times TBD.
What if I can't make a session?

If you are unable to join the call, you are encouraged to post your action items & share your wins/struggles in the Facebook Group so your Coach can answer them on the call & support you! All calls are recorded and shared in the private Facebook group to watch later.
What is the time commitment?

Each weekly training module inside SunnaSchool is between 20 minutes - 1 hour of your time + homework time.


The Group Coaching sessions are weekly and depending on the number of people that join, can determine how long the call runs. We recommend blocking out 90 minutes in your schedule when attending these calls.

The Sunna Succes Method is a minimum 6 Week coaching program with the option to continue on monthly.
What is "Hot Seat" Coaching?

Hot Seat Coaching is where each member shows up to the group calls and gets 10 minutes 1-1 with The Coach.

This format works really well to learn from other members challenges and solutions. It's an opportunity to pack a lot of learning into a short amount of time and creates community & lifelong connections with other Sunna women!
What trainings are included?

17 Modules (some weeks have more than others). You are able to work ahead in the modules at your own pace, but come prepared to the coaching call with the corresponding weeks action item.

Week 1: Mindset + Cashflow & Money Management Training

Week 2: Naming/Branding your Business & Booking Systems (this one has a lot of modules to work through!)

Week 3: Instagram Training and Creating Community & Complimentary Tans

Week 4: Upsells and Retail

Week 5: Instagram DM Selling

Week 6: Expanding your Business
How much is it?

Cost details will be shared with those that apply!
Ready to Join? Here are your next steps:
Submit your application to join The Sunna Success Method, start here.
Once approved, we'll send you the payment link to secure your spot.
Then, you'll get your exclusive invites to our members-only Facebook Group & Trainings inside SunnaSchool.
Login to SunnaSchool and complete Week 1's training.
Take some time to introduce yourself & network with your fellow Sunna Sisters inside the Facebook Group.
Block out your schedule for 90 minutes every Tuesday. (Morning & Afternoon times alternate each week - see FAQ's for the schedule)
Work on your action item and prepare yourself for the first call!
APPLY NOW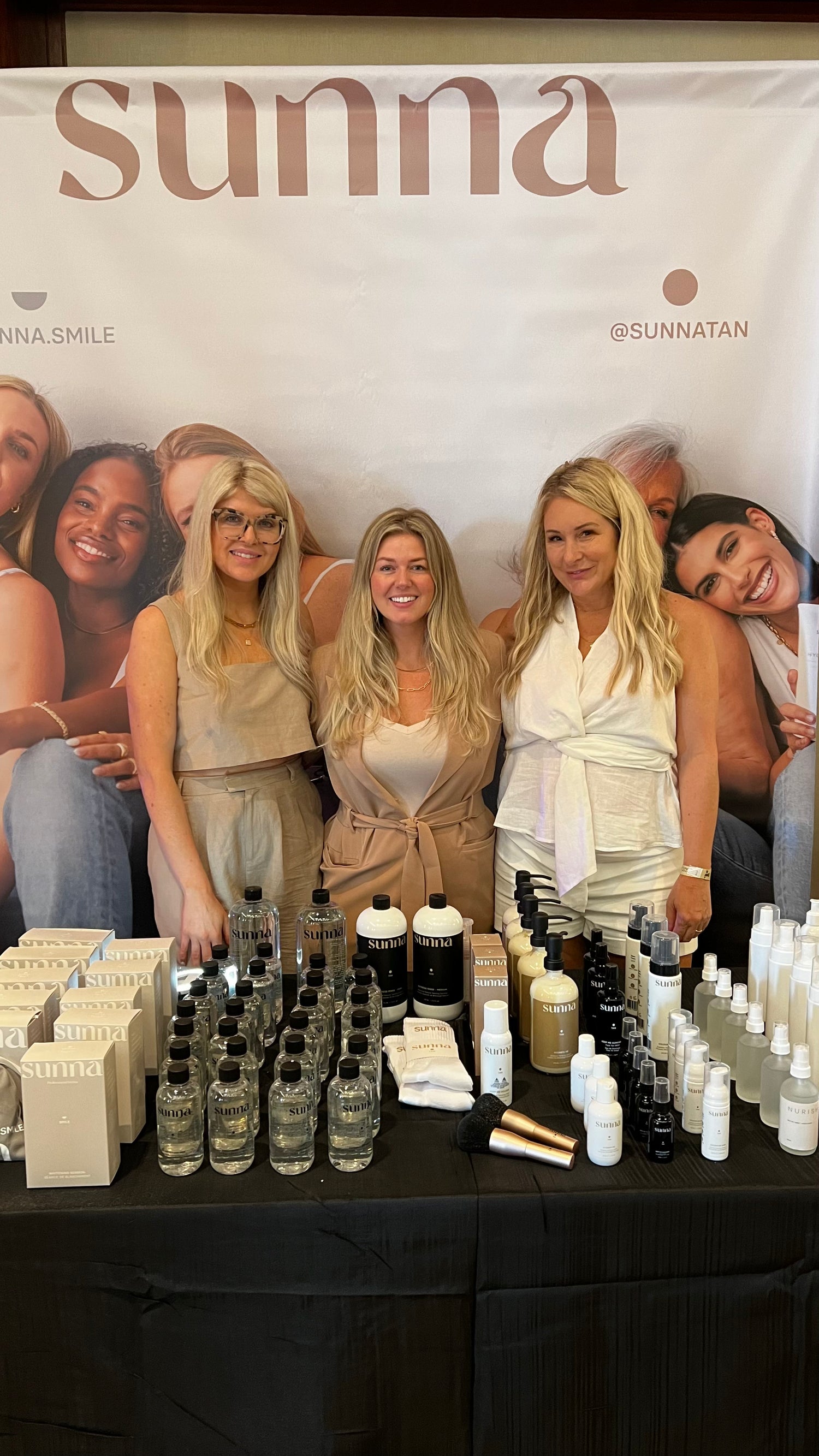 Meet your Coach & Trainers:
DENISE GINZEL - Facilitator, Trainer & Coach
BRANDI TINDALL - Sunna Partner & Trainer
SHANNELLE NIEMIEC - Sunna Founder & Trainer
Can't wait!